Companion Animals
MSD Animal Health understands the strong relationship between people and their pets.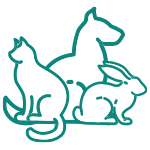 Our goal is to support those relationships by providing veterinarians and pet owners with state-of-the-art products and services that help pets live longer, healthier lives. Through our range of veterinary pharmaceuticals, vaccines and health management tools, MSD Animal Health addresses the health needs and improves the well-being of companion animals. MSD Animal Health is proud to be part of the daily lives of both veterinarians and pet owners by providing them with the support they need to ensure pets receive the high-quality care they deserve.
MSD Animal Health offers trusted solutions for protection against diseases through parasite control, vaccines, and other innovative products for the better management of pets' health conditions.
Learn more about the ways we help keep companion animals healthy.
Parasiticides
Parasite control can keep pets healthy for longer.
Parasites such as fleas, ticks, roundworms, and tapeworms can cause problems for dogs and cats – parasites can cause irritation and carry diseases – unless they receive routine preventative treatments. Keeping parasitic pests away is essential to keeping your pets healthy.
Below is a brief overview of our parasiticide products:
BRAVECTO®
BRAVECTO is indicated for the treatment of tick and flea infestations on dogs and cats and can also be used to treat mites. BRAVECTO effectively kills fleas and multiple tick species for up to 12 weeks with a single dose. BRAVECTO comes in various formulations including chewable tablets and spot-on treatments.
Collar to protect dogs from multiple parasites, including ticks, mosquitos and sand flies. Many of these parasites can transmit serious diseases, such as Leishmaniosis and Lyme disease, underscoring the need to protect our pets.
To learn more about parasites, visit BravoPets and BravoVets.
Vaccines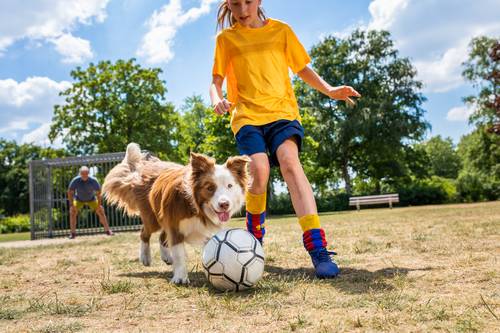 Protection from disease is a goal we all share.
Vaccination can help to protect your pets from many diseases, such as parvovirus, distemper, leptospirosis, and kennel cough. Routine vaccination is an important aspect of animal healthcare to ensure the health and well-being of our pets. Our NOBIVAC® portfolio of products contains an extensive range of vaccines that protect dogs, cats, and rabbits against many different diseases.
Therapeutics
MSD Animal Health is committed to helping your diabetic pet live a happy, healthy life.
Diabetes mellitus leads to higher-than-normal amounts of glucose, or sugar, in your pet's blood. This condition occurs when your pet's body makes too little or no insulin. Proper care can help your diabetic pet live a happy, healthy life – which includes a daily routine of insulin treatment, diet and exercise.
Below is a brief overview of some of our key diabetes therapeutics:
Insulin for the treatment of diabetes mellitus in dogs and cats. Caninsulin may be administered using U-40 syringes or via VetPen®, the first injection pen device designed for use in dogs and cats with diabetes.
Connected Technology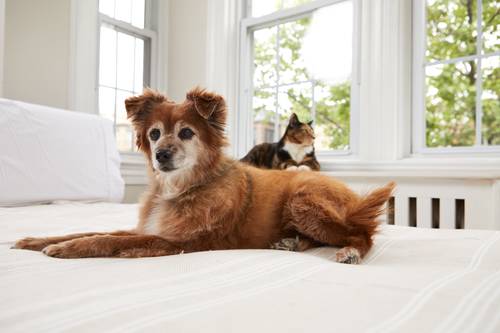 Our ideas become technologies, and cutting-edge technologies become solutions for pet care.
MSD Animal Health aims to connect animals and people for a smarter future. With technology, we provide rich data and insights to help people keep their pets healthy.
Our technology empowers owners to care for pets in new ways.
Our company creates digitally connected products for pet owners that help enhance their pets' quality of life.
SURE PETCARETM provides a range of pet products, including identification microchips, microchip-enabled pet doors, feeders and drinkers plus activity trackers, that empower owners to care for their pets in entirely new ways and give pet owners and veterinarians data and insight into pets' day-to-day behaviours, activities and routines. These products and technology are used by veterinarians and pet owners to provide real-time, actionable data and insights that help, improve or enhance pet health, well-being and health outcomes. Through our expanded offerings, we are able to shape the future of animal health by leveraging our scientific and technical capabilities and expertise and provide comprehensive solutions to our customers.
Below is a brief overview of some of our key technology products:
FELAQUA® Connect
Smart device designed in collaboration with veterinary behavioral specialists to monitor cats' water intake and report on drinking patterns such as frequency and duration via the SURE PETCARE app.
SUREFEED® Microchip Pet Feeder Connect  
Microchip-activated pet feeder to monitor your pet's eating habits and weigh accurate food portions, while permitting access to only the registered pet using a microchip or RFID collar tag .
ANIMO® 
Collar-mounted activity and behavior tracker that collects and interprets information about your dog's activity levels and unique behavior patterns.