A Pristine Habitat for Fish and Wildlife
The Pacific Northwest in the United States is a diverse geographic region, dominated by majestic mountain ranges with towering peaks, roaring rivers filled with varieties of fish and aquatic life, deep canyons and miles of land inhabited by wildlife — and jaw-dropping views of surrounding scenery. The rippling waters of this region's hundreds of lakes makes them a habitat for populations of fish – trout, whitefish and a variety of salmon, as well as bears, wolves, eagles and ospreys, too.
This region is home to Biomark, Inc., where technicians and engineers travel the Columbia River Basin, one of the largest river systems, and its major tributary, the Snake River, in Idaho. "The variety of fish and wildlife is spectacular and, each day, we get to experience the richness of this region, which protects diverse ecosystems and a multitude of species," said Brian Beckley, President of Biomark.
Technology is transforming the way we think about fish and wildlife. Computer systems recognize and monitor species of fish that swim through streams, rivers, dams and wildlife that roam native lands and other natural ecosystems.
Statistical analysis, computational modeling and population and ecosystem monitoring are now part of everyday wildlife management life. This is the face of technological innovation from Biomark, which provides systems, data and insights that promote ecosystem restoration, management and natural resource conservation.
Product innovation has had a strong foundation at Biomark, a worldwide supplier of electronic identification technology, called RFID (radio-frequency identification) used in fisheries, wildlife and aquaculture research. Their services include product sales, custom manufacturing and installation and extensive data management and analysis that spans all continents. The company is celebrating its 30th year in 2020.
In its beginnings, Biomark developed as a fish-tagging organization using RFID technology. The company quickly adapted and grew into a business that not only tagged fish, but also sold RFID tag products and developed and built RFID tag data collection systems based on the needs of customers.
Soon after, the company helped pioneer some of the highest performing commercially available PIT (passive integrated transponder) tag detection systems for fish and wildlife, including a broad variety of identification and monitoring solutions and data collection services for fish and wildlife research. "Our extensive product line, which included the first highest-performing, fully integrated underwater submersible PIT tag antenna system, which was a major breakthrough in evaluation and monitoring, provides options for the most simple, small-scale fish and wildlife projects to large, long-term monitoring solutions for our customers," said Beckley.
"Our electronics technicians at Biomark have over 100 years of combined experience in the field of RFID and provide guidance to customers on RFID history, theory, site components, configuration, antenna design and data collection and data analytics. Our scientists from the company then visit sites to provide technical training on RFID technology and PIT systems for fish tagging and related tagging projects," said Beckley.
Value of PIT Tags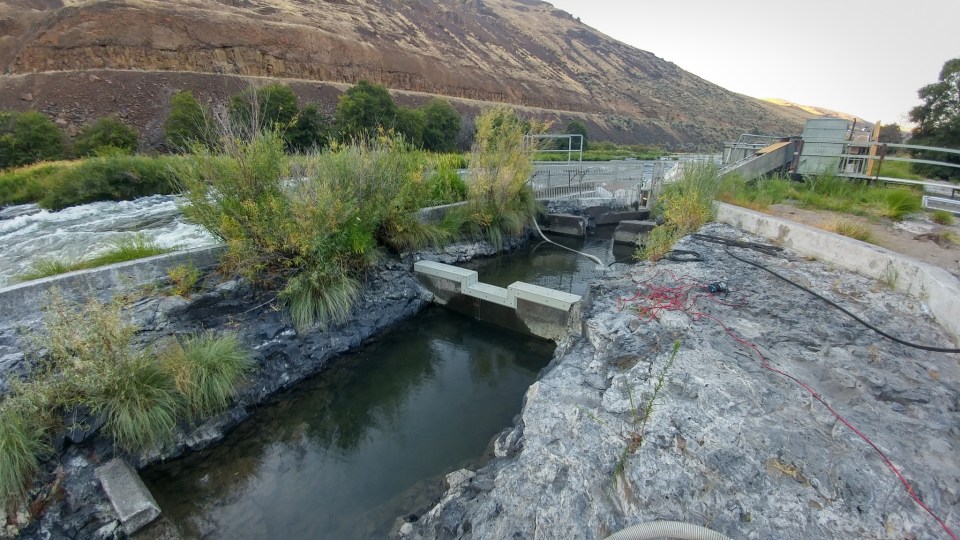 PIT tags, also known as 'microchips' or RFID tags, allow researchers to implant most species internally without altering any physical part of their appearance. Beginning with fisheries' studies, the use of PIT tags has expanded to include mammals, reptiles, amphibians, birds and even non-living things like river cobble. In most cases, PIT tags, which are unique, small tags coded with one of 35 billion unique codes, stay with the animal for its entire lifecycle and have little to no influence on growth rate, behavior and health.
"We first developed the PIT tags as a research and management tool for monitoring the movement of juvenile and adult salmonids in the Columbia River Basin, the largest river system in the Pacific Northwest — and right in Biomark's backyard," said Dean Park, Special Projects Advisor at Biomark. "The company has a variety of tags, readers, systems and components to gather data, even in the most remote locations. We've done a range of studies that involve movement, survival and recruitment of fish and wildlife that demonstrate how PIT technology is a reliable and effective method of identifying and monitoring fish and wildlife over the lifetime of the animal."
New Submersible Antenna System
A team of fisheries biologists, technicians and engineers from Biomark have worked with some of their key customers to develop a ground-breaking antenna system that is being used in the Hells Canyon section of the Snake River. The Snake River covers 258,000 square miles and includes parts of seven states and one Canadian province.
"To monitor fish that live in such deep and wide river systems or large lakes, our standard river-wide, permanently-fixed systems could not effectively and consistently capture PIT-tag data, so we developed the submersible antenna system, which includes a data recorder and power supply in one piece of equipment. We can deploy the antenna for up to 40 days to remotely collect the fish movement data, avoiding very costly jet boat transport and a large group of technicians visiting the site every few days to change the batteries and download the data system," said Park.
"With our new submersible system, we only need to visit the site every 40 days and because of the way it has been designed, changing a battery or downloading data is simple. Technicians pull the antenna up from the water, take the battery off and slip in a new battery. Also, Bluetooth capability allows data to be downloaded directly to a laptop," said Peter MacKinnon, Project Manager at Biomark and Researcher at Utah State University.
"At Biomark, we have all the capabilities that are needed to take a product from the design phase through the production stage. We have a fabrication shop which allows us to make the prototype product before it goes into manufacture. We have an electronics shop that designs the electrical components of the system, including the RFID and power supplies systems. And we have software engineers who take the product from data acquisition to data processing. Having a company like Biomark to make these products as needed is priceless," said MacKinnon.
"The submersible antenna system is the latest example from Biomark using our unique capabilities to do our part for the planet by responding to the needs presented by researchers and managers working to recover and protect threatened and endangered species," said Beckley. In-house electrical and software engineers designed the RFID components, including the reader, antenna coil and Bluetooth data logger, which are necessary components of this antenna system. Biomark electronic technicians designed the battery pack and power system, while professional fabricators, using high-end equipment, including an in-house Computer Controlled cutting machine, figured out how to house the sensitive electronics in a water-tight, manageable package.
"Because of the diverse group of professionals working together at Biomark we are capable of creating tools from concept or R&D phase through to production," said Beckley.
Importance to the Research Community
"We have a responsibility to recover, protect or defend species that are sharing the planet with us as every species has an intrinsic value," said MacKinnon.

Biomark understands the importance of communication within the research and conservation community. They continually work to provide information and make suggestions to improve research methods as they relate to RFID technology. "When customers choose identification markers, it is important to have consistency, standardization and a common database among researchers and organizations throughout the range of the animals under study," said Beckley. "We have spent the last 30 years working with Federal, State, Tribal, University researchers, and private contractors in the United States and abroad designing the optimal PIT-tag detection systems for fish, snakes, bats, birds, turtles, and even dragonflies."
Broadened Leadership Position in Aquaculture
Biomark recently acquired Vaki, a leader in fish farming and wild fish conservation monitoring equipment and real-time video monitoring technology for fish health and welfare. "With Vaki, we intend to broaden our aquaculture portfolio through expansion in complementary fish farming and conservation areas, particularly in precision farming and fish welfare solutions,' said Beckley. "Vaki is focused on a range of equipment, products and technology for fish counting and size estimation from freshwater to saltwater rearing, while collecting data and analytics for each stage of fish production," said Beckley.
Other company assets include Scan Aqua AS, a fish health and fish welfare company based in Norway, focused on key aquaculture products.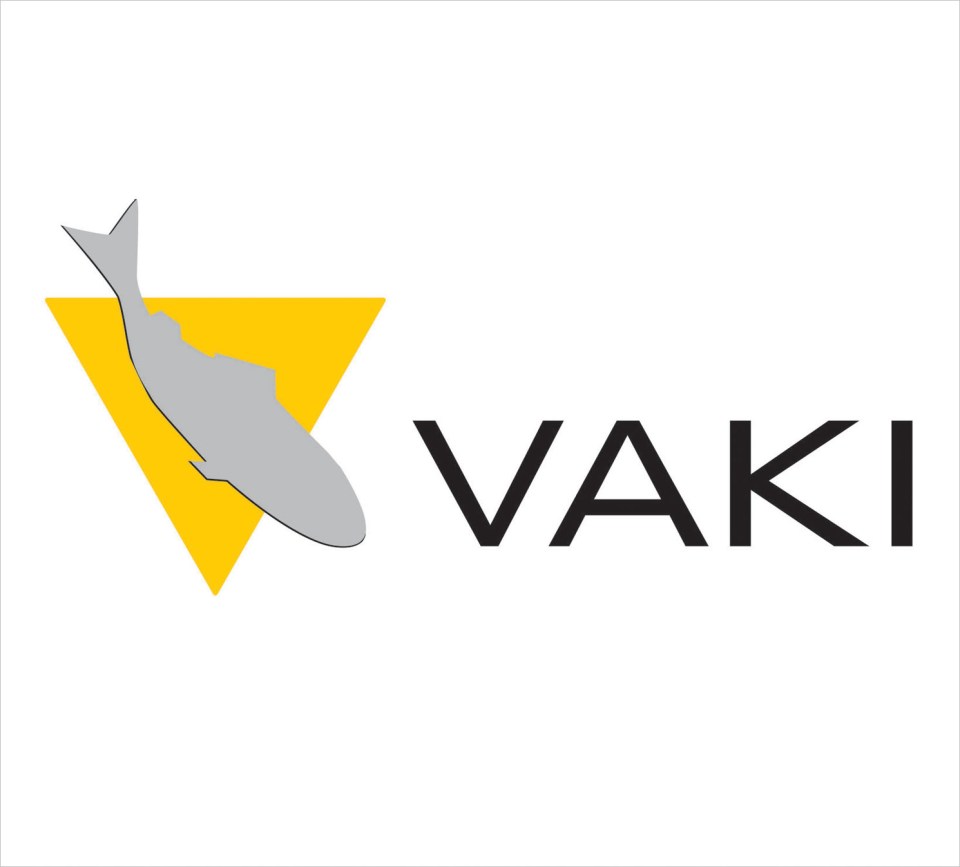 Strong Foundation of Innovation

Dean Park reminisces about growing up in a family with a dedication to wildlife and conservation efforts as well as working and playing in the mountains and streams of the Pacific Northwest. His father, Donn Park, a career research biologist, worked for the National Marine Fisheries Service for more than three decades. After Donn retired, he, along with his wife Retta Park, saw a need to do more within the fisheries and wildlife research area and founded Biomark, Inc., in 1990, in Kennewick, Washington. Soon after, they chose Boise, Idaho, in the Rocky Mountains as their headquarters because of the strong research and technology community.
Behind Donn's career was a substantial education in Biology from Oregon State University, which helped facilitate his love for the wild and enabled him with the skills to conserve it. For that reason, the company continues to support the Biomark & Donn Park Memorial Scholarship to empower Oregon State University Fisheries & Wildlife Program students to strive for innovation and conservation in our world.
Dean Park, former Biomark president, joined the company in 1991 as a fisheries technician and worked in a variety of positions until he became its president in 2001. Today, Dean serves as Special Projects Advisor at Biomark.
Role of Educational Opportunities
Just as important to Biomark business is educating young students on fish and wildlife care and conservation efforts. Benton Conservation District's "Salmon Summit" in Washington state is an outdoor educational program that provides classroom lessons to elementary school students on salmon anatomy and lifecycle management that compliments science and math, while historic and cultural lessons about salmon relate to Washington state history, social studies and geography. The program involves a field trip that includes the students releasing their classroom-raised salmon into the Columbia River. "The students are gaining a wealth of information which helps them become good stewards of natural resources through this joint program among the Benton Conservation District, National Oceanic and Atmospheric Administration, Biomark and other state and federal agencies," said Beckley.
Continued Work in Rivers and Streams
PIT tags play an important role in salmon and steelhead monitoring. Here are a few examples of this technology.
"In fact, Idaho wild steelhead populations are declining and are listed as threatened under the Endangered Species Act. This makes it even more important to understand steelhead behavior and movement for fish and game biologists to be able to manage, protect and restore these fish and their habitats," said Dean Park.
In the northeastern United States, PIT tags are used to research sturgeon and contribute to ongoing efforts to bring lake sturgeon back to their historical waters in New York. "Our PIT tags are used in sturgeon research to compare survival rates of smaller juvenile fish to those of their larger siblings in order to determine how long to hold them before stocking," said Park.
Biomark fish detection systems, installed in the Chena River system near Fairbanks, Alaska, with the help of the Alaska Department of Fish and Game staff, help detect behavior patterns of juvenile chinook salmon. And other systems installed in river systems near Stanley, Idaho, provide a better understanding of fish movement from the surrounding tributaries of the Middle Fork Salmon River.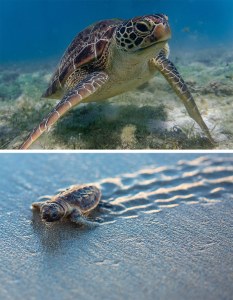 Sea turtles are also a focus. With the help of Biomark, the staff at the Sea Turtle Conservation and Research Program in Florida tagged approximately 500 green sea turtles, which are monitored for their nesting habits on the 35-mile stretch of beaches from Longboat Key through Venice. In this way, researchers learn more about this threatened species, such as how well local nesting females survive year to year, how often females return to a specific site, how far apart a female spreads her nests, and how many turtles enter the nesting population each year. These kinds of questions contribute to understanding of the biology and ecology of female turtles, specifically, how aging and environmental conditions affect individual reproductive success, and help inform state and federal policy makers with the best possible data.
More recently, the aquaculture sector has embraced this technology, realizing the value of PIT tag technology as a reliable and effective method of research, monitoring and management of animals. "PIT tags have become an integral part of broodstock management (fish with desirable hereditary qualities), feed and vaccine trials and disease and genetic research programs," said Park.
Biomark ground-based detection systems are now up and running at six of the most important breeding colonies of the Endangered African penguin in South Africa. "We are getting quality information on adult and juvenile survival, recruitment into the breeding population and movement of birds between colonies. In fact, two of the systems are directly linked to a weigh bridge (scale), thus giving us individual weights of birds when leaving the colony and returning from feeding at sea," said Park.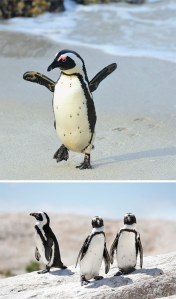 "The data that we are obtaining using the Biomark PIT tags and the Biomark ground-based detection systems directly feed into management decisions for better protection of the birds. We can show that hand-rearing African penguin chicks at the South African Foundation for the Conservation of Coastal Birds (SANCCOB) has a positive conservation impact, as we see these birds successfully breeding in the wild now. We can then advise fisheries management on important areas where birds feed at sea, and through the link with the weigh bridges, we can directly assess food availability around breeding colonies," said Park. The PIT-tag project has become an integral part of the African penguin conservation in South Africa and, hopefully, will be extended to Namibia. Biomark and the Association of Zoos and Aquariums (AZA) and Saving Animals from Extinction (SAFE) organization continue to work together to leverage their respective expertise to contribute to saving the African penguin from extinction.