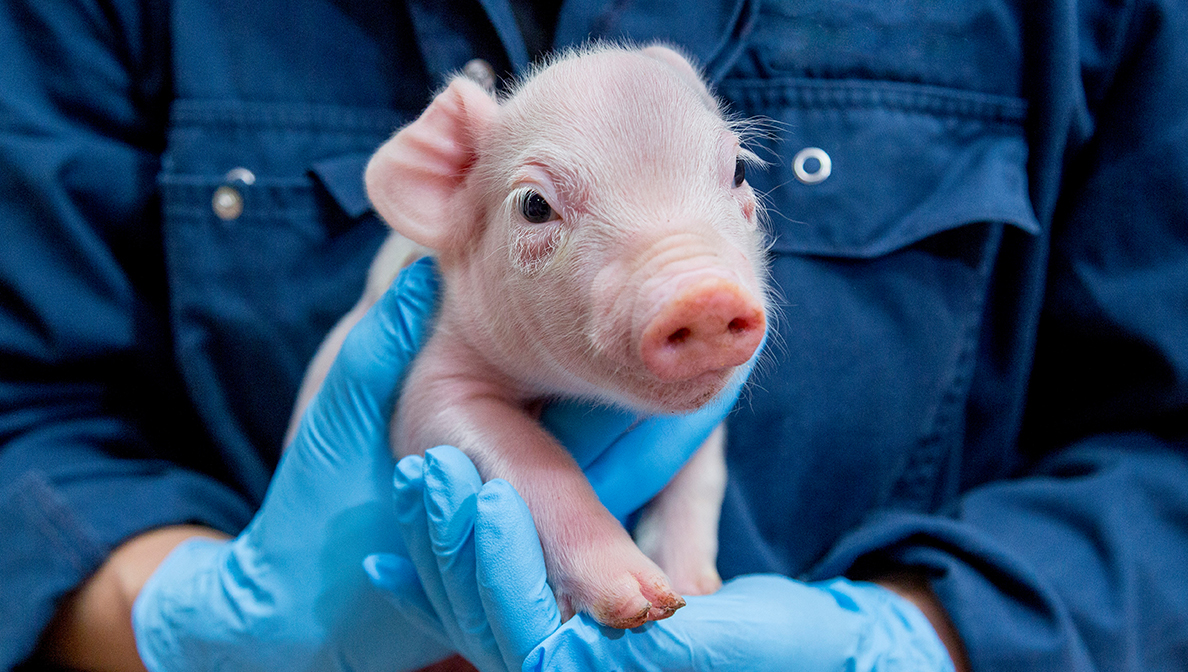 The IDAL® Way, 20 Years and Counting
For the past 20 years, the IDAL needle-free intradermal vaccination system has provided farmers with a first-in-class, high technology answer to swine vaccination, and its continued use and evolution demonstrates the impact it has had on the swine industry to this day. IDAL's proven technology eliminates the traditional needle and syringe and offers a convenient approach that improves animal welfare.
Since IDAL 1G first came to market, MSD Animal Health hasn't stopped evolving and enhancing our portfolio of vaccination devices — as well as vaccines — based on research and user feedback. "We are committed to bringing forward meaningful innovations to advance the health of animals, both vaccines and delivery systems," said Ruud Segers, executive director, MSD Animal Health Research and Development. "For over 20 years, the IDAL Way has helped farmers control some of the costliest diseases facing the swine industry worldwide."
Our needle-free approach
Traditional vaccination with a needle and syringe may result in stress and pain in piglets, and stress produces cortisol, which can interfere with the immune response.i
Also, needles could increase the risk of disease transmission.ii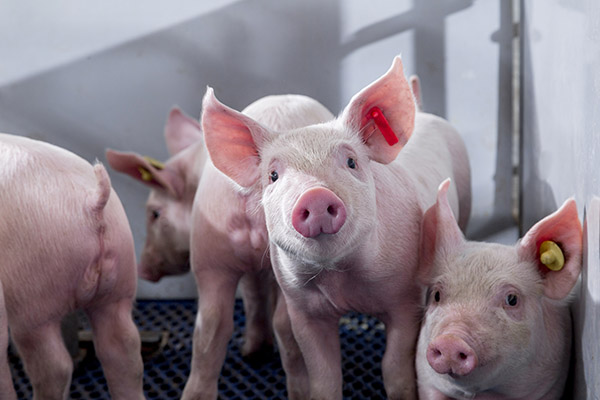 The IDAL Way offers significant benefits for pigs: it reduces the risk of pathogen transfer between animals that is associated with needles and decreases stress on the pigs, improving animal welfare.
The needle-free approach offers benefits for farmers, too. The IDAL design eliminates the risk of accidental needle-stick injuries and accurately deposits the precise vaccine dose intradermally, allowing for a more efficient vaccination routine.
Benefits of intradermal vaccination
Intradermal vaccination efficiently stimulates an immune response because the skin contains more immune cells that can respond quickly to vaccine antigens in comparison to other tissue.iii Additionally, there is no risk of other tissue damage with intradermal vaccination.ii
The IDAL evolution
As part of an ongoing, customer-centric product improvement effort, IDAL is constantly evolving to better deliver on user needs.
MSD Animal Health values customer feedback on our products and works to implement their suggestions. Over the years, farmers have told us they wanted a device that would improve their efficiency and be easy to use. In response, we improved our third generation of IDAL devices with that in mind. Launched in 2018, the ergonomically designed IDAL 3G and 3G TWIN devices make vaccination safer and less stressful for farmers and pigs, while ensuring accurate administration at the same time. The innovative design includes an intuitive display screen and allows for the easy fitting and removal of the vials.
The IDAL 3G TWIN can simultaneously administer two vaccines needle-free, covering up to three different antigens and allowing for an even more convenient vaccination protocol.
Serving the farmers and veterinarians who serve us
Farmers and veterinarians go above and beyond to protect the animals in their care and IDAL devices are just one of the ways that MSD Animal Health is advancing the Science of Healthier animals to serve our customers.
References:
iBurdick NC, Randel RD, Carroll JA, Welsh TH. Interactions between temperament, stress, and immune function in cattle. International Journal of Zoology, 2011(1687-8477).
iiScollo, A, Minervini, S, Galli, MC, Cevidalli, A, Bortoletto, G, Romano, G, Gottardo, F. Evaluation of pain and stress in three-week old piglets in relation to route of vaccine administration. Livest. Sci. 2020, 233, 1–5.
iiiRomani N, Flacher V, Tripp CH, Sparber F, Ebner S, Stoitzner P. Targeting skin dendritic cells to improve intradermal vaccination. Curr Top Microbiol Immunol. 2012;351:113-38.