Biomark and Vaki are world leaders in conservation and aquaculture hardware, software and data services.
Who we do it for
Conservation
For 30 years Biomark has supplied electronic and radio frequency identification (EID/RFID) technology to the fish, wildlife and other natural resource conservation communities worldwide.
Providing passive integrated transponder (PIT) tags and readers, as well as, supporting design, manufacture and installation of systems that detect tags at strategic locations has delivered valuable information for conservation and restoration efforts. Continually working with customers has furthered offerings in statistical analysis and computational model development to deliver even deeper insights.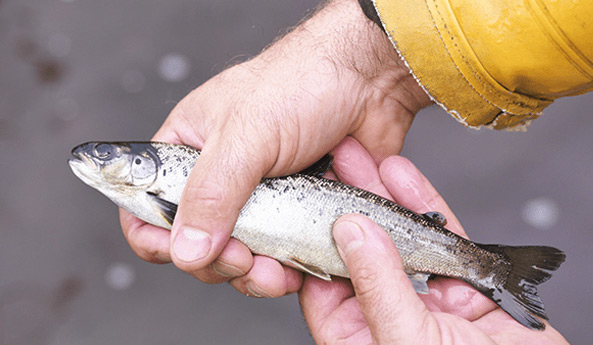 Aquaculture
For 30 years Vaki has provided innovative fish counting and size estimation technology for aquaculture operations and hatcheries that farm aquatic protein sources for a growing, global population.
Driving improvements in equipment and technology for genetic research, feed and vaccine trials, fish counting, size estimation and water quality has enhanced health outcomes in fish production. Continued innovation in gathering and use of data has helped optimize operations, enabling the industry to grow in a more sustainable, productive and globally responsible way.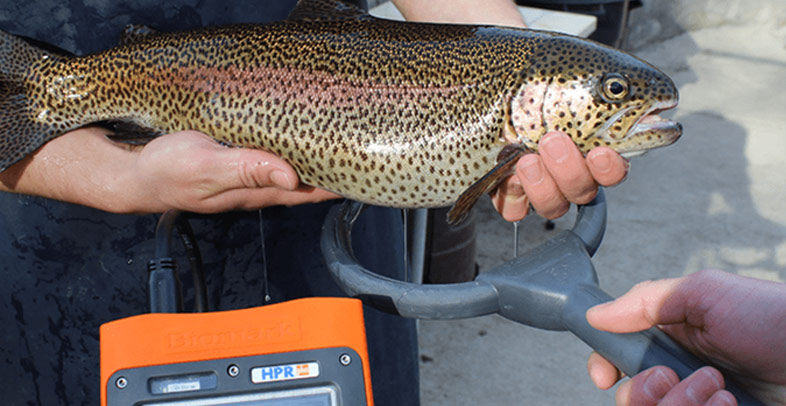 How we do it
From pioneering in-river and hydro facility PIT Tag antenna systems, to PIT Tag injection and production tagging services, Biomark has been the world leader in the advancement of PIT Tag technology for fish and wildlife research. Biomark's unique ability to adapt quickly to meet customer demands and research needs has resulted in broad range of data capture opportunities.
Biomark has assisted researchers with over 200 million detection points by providing the highest quality PIT Tags, readers and PIT tag antenna systems available.
Biomark has designed and constructed over 1,000 antenna systems that are deployed in over 20 countries around the world.
For over 20 years Biomark solutions have supported conservation efforts for penguins, arctic fox, sea turtles, reptiles, bats, bears, and many other species.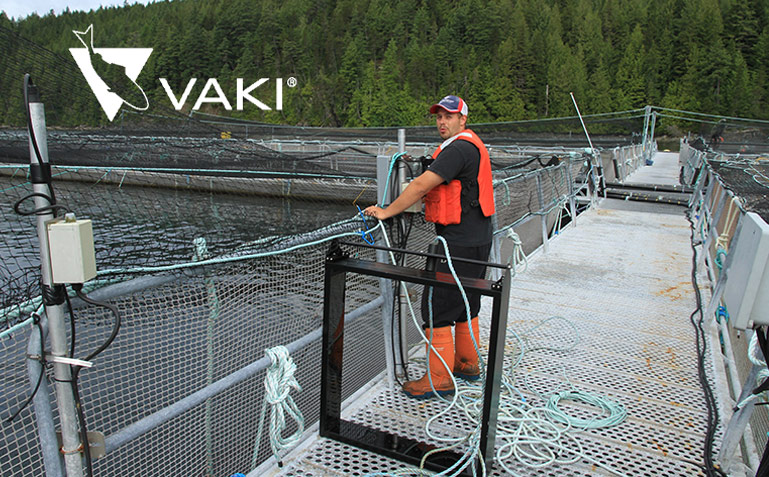 Vaki has been a pioneer in aquaculture, wild fish conservation monitoring equipment, and real-time video monitoring technology to advance fish health and welfare. VAKI's continued innovation in the development and manufacture of equipment, technology, and it's SmartFlow System has enabled customers to access key insights from data which facilitates planning and decision making, while raising the level of automation for increased efficiency.
For 30 years, Vaki has provided solutions from hatcheries to harvesting.
Vaki supports aquaculture operations in more than sixty countries around the world.