MSD Animal Health Launches IDAL® 3G Twin, the First Needle-Free and Intradermal Device with Two Injector Heads for Swine vaccination
MSD Animal Health announced the launch of IDAL® 3G Twin, the first needle-free and intradermal device with two injector heads and the latest innovation in the IDAL® portfolio for swine vaccination.
New Device in Combination with PORCILIS® Vaccines Provides Quick and Easy Prevention of Two of the Most Common Swine Diseases


MADISON, NJ, October 10, 2018 – MSD Animal Health, a division of Merck & Co., Inc., Kenilworth, N.J., USA, today announced the launch of IDAL® 3G Twin, the first needle-free and intradermal device with two injector heads and the latest innovation in the IDAL® portfolio for swine vaccination, at the MSD Animal Health High Quality Pork meeting in Baveno, Italy.

The new, easy-to-use IDAL® 3G Twin allows veterinarians and producers to quickly deliver two vaccines with a single movement to efficiently protect against common swine diseases. This improves farm management by reducing the labor needed to vaccinate large numbers of pigs, while improving animal welfare by reducing stress and pain to the animal during vaccination.

"Building on technology used in the IDAL® 2G and 3G devices, the new IDAL® 3G Twin is specifically designed to help veterinarians and producers quickly protect their herd from two of the most common diseases found in swine today," said Olivia Azlor, MBA, Director, Global Swine Marketing, MSD Animal Health. "This latest innovation in needle-free and intradermal vaccination further advances swine production and highlights our ongoing commitment to The Science of Healthier Animals®.

"Needle-free and intradermal vaccination is the future of swine vaccination and has clear benefits to both the farmer and the animal," said David Peroz, veterinarian, Pig Production, Terrena, France. "By enabling the delivery of two vaccines at once, IDAL® 3G Twin supports farm management."

Florian Voisin, veterinarian, Swine Practitioner, Hyovet, France, adds "Now farmers have a tool that allows them to efficiently vaccinate their pigs with minimal stress to the animal while maintaining food quality and overall animal welfare."

In combination with "The IDAL® Way," the broadest portfolio of vaccines designed for intradermal use, the IDAL® 3G Twin device helps to prevent porcine circovirus type 2 (PCV2) and Mycoplasma hyopneumoniae (M Hyo), keeping the pigs healthy and creating a sustainable food production chain. Where licensed, the following vaccines can currently be administered:
PORCILIS® PCV ID: The first intradermal PCV vaccine for active immunization of pigs as early as three weeks of age to reduce PCV2 viremia, viral load in the lung and lymphoid tissue and virus shedding, loss of daily weight gain and mortality associated with a PCV2 infection.
PORCILIS® M. HYO ID ONCE: A one-dose vaccine for immunization of piglets as early as three weeks of age to reduce lung lesions and decrease in daily weight gain during the finishing period following a Mycoplasma hyopneumoniae infection.
As a third-generation device in the company's needle-free IDAL® vaccine delivery system, IDAL® 3G Twin has additional features that make the system easier to use, including a long-lasting Li-Ion battery, a balanced design, ergonomically shaped two-component surface for maximum grip, and intuitive handling with two-button control and graphical display.

Producers and veterinarians can contact their MSD Animal Health representative for more information.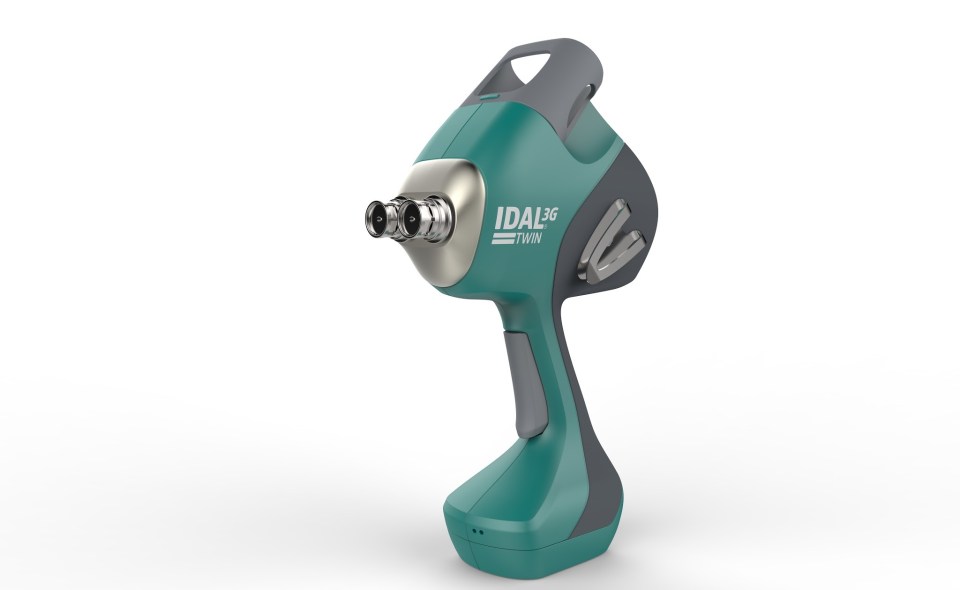 About MSD Animal Health
For more than a century, MSD, a leading global biopharmaceutical company, has been inventing for life, bringing forward medicines and vaccines for many of the world's most challenging diseases. MSD Animal Health, a division of Merck & Co., Inc., Kenilworth, N.J., USA, is the global animal health business unit of MSD. Through its commitment to the Science of Healthier Animals®, MSD Animal Health offers veterinarians, farmers, pet owners and governments one of the widest range of veterinary pharmaceuticals, vaccines and health management solutions and services. MSD Animal Health is dedicated to preserving and improving the health, well-being and performance of animals. It invests extensively in dynamic and comprehensive R&D resources and a modern, global supply chain. MSD Animal Health is present in more than 50 countries, while its products are available in some 150 markets. For more information, visit www.msd-animal-health.com or connect with us on LinkedIn and Twitter.
Forward-Looking Statement of Merck & Co., Inc., Kenilworth, N.J., USA
This news release of Merck & Co., Inc., Kenilworth, N.J., USA (the "company") includes "forward-looking statements" within the meaning of the safe harbor provisions of the U.S. Private Securities Litigation Reform Act of 1995. These statements are based upon the current beliefs and expectations of the company's management and are subject to significant risks and uncertainties. There can be no guarantees with respect to pipeline products that the products will receive the necessary regulatory approvals or that they will prove to be commercially successful. If underlying assumptions prove inaccurate or risks or uncertainties materialize, actual results may differ materially from those set forth in the forward-looking statements.

Risks and uncertainties include but are not limited to, general industry conditions and competition; general economic factors, including interest rate and currency exchange rate fluctuations; the impact of pharmaceutical industry regulation and health care legislation in the United States and internationally; global trends toward health care cost containment; technological advances, new products and patents attained by competitors; challenges inherent in new product development, including obtaining regulatory approval; the company's ability to accurately predict future market conditions; manufacturing difficulties or delays; financial instability of international economies and sovereign risk; dependence on the effectiveness of the company's patents and other protections for innovative products; and the exposure to litigation, including patent litigation, and/or regulatory actions.

The company undertakes no obligation to publicly update any forward-looking statement, whether as a result of new information, future events or otherwise. Additional factors that could cause results to differ materially from those described in the forward-looking statements can be found in the company's 2017 Annual Report on Form 10-K and the company's other filings with the Securities and Exchange Commission (SEC) available at the SEC's Internet site (www.sec.gov). 
Please see Prescribing Information for IDAL® at [http://www.pcv2-mhyo-control.com/Products/IDAL/IDALIntradermanNeedlefreeVaccination] and PORCILIS® at [http://www.pcv2-mhyo-control.com/Products/PorcilisPCVMHyo], [http://www.porcilis-prrs.com/spc-porcilis-prrs.asp].